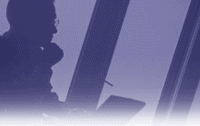 Our heartfelt wishes
and support goes out
to the families, firemen, policemen and all those
affected by the tragedy of
September 11, 2001.
GOD BLESS AMERICA

About AMT

Who Are We

AMT Capital Partners, LLC is a private equity investment banking firm providing conventional, specialty, and dedicated financial services to a broad client base of both private and public growth companies. Our management team is well seasoned with several decades of experience in the fundamentals of Investment Banking, Private Equity Funding, Specialty Financing, in addition to owning, operating, and managing public and private businesses. Our business approach to investments is based on sound and successful fundamentals of business: strong management, operational and financial success, and a proven long-term investment strategy. Our services include Private Equity Funding, Mergers and Acquisitions, Joint Ventures, Business Valuations, Advisory Services, and an array of Capital Formation Programs. Our goal is to work with seasoned management teams or developed company business models addressing growth markets and to educate as well as prepare our clients for the complex capital formation process which is critical toward achieving their long-term goals of developing a successful and profitable company.
Sign up for the Network Security Monthly Newsletter
Email us your contact info including full name, address, telephone number and email adress to newsletter@amtcap.com